Calgary Spanish Speaking Realtor - Agente inmobiliario de habla hispana de Calgary
¿Está buscando un agente inmobiliario que hable español en Calgary? Tenemos miembros del equipo que hablan español con fluidez y pueden ayudarlo con todas sus necesidades de compra y venta de viviendas. Para los compradores de viviendas de habla hispana en Calgary, trabajar con Realtor de habla hispana garantiza que nada se pierda en la traducción durante el proceso de compra de la vivienda de principio a fin.
Ya sea negociando un acuerdo potencial en sus términos o asegurándonos de que comprende todos los documentos involucrados a fondo, nuestro objetivo es asegurarnos de que todos nuestros clientes de habla hispana tengan un proceso de compra de vivienda fluido y eficiente.
Cuando se trata de vender su casa, tener un agente de bienes raíces que hable español en Calgary da como resultado una mejor comunicación con un grupo más grande de compradores potenciales de casas, lo que a veces puede conducir a una transacción más rápida. En pocas palabras, a medida que los compradores de viviendas de habla hispana continúan aumentando en toda el área de Calgary, los equipos de Calgary Home Boys y Calgary Home Girls quieren estar listos y dispuestos a servir a nuestra comunidad en todas las formas posibles.
Are you looking for a Spanish speaking real estate agent in Calgary? We have team members who are fluent in Spanish and can help you with all your home buying and selling needs. For Spanish speaking home buyers in Calgary, working with Spanish speaking Realtor ensures nothing gets lost in translation during the home buying process from start to finish.
Whether that's negotiating a potential deal on your terms or making sure you understand all the documents involved thoroughly, our goal is to make sure all our Spanish speaking clients have a smooth and efficient home buying process.
When it comes to selling your home, having a Spanish speaking real estate agent in Calgary results in better communication with a larger pool of potential home buyers, which can sometimes lead to a faster transaction. Simply put, as Spanish speaking home buyers continue to increase throughout the Calgary area, the Calgary Home Boys & Calgary Home Girls teams want to be ready and willing to serve our community in every way we can.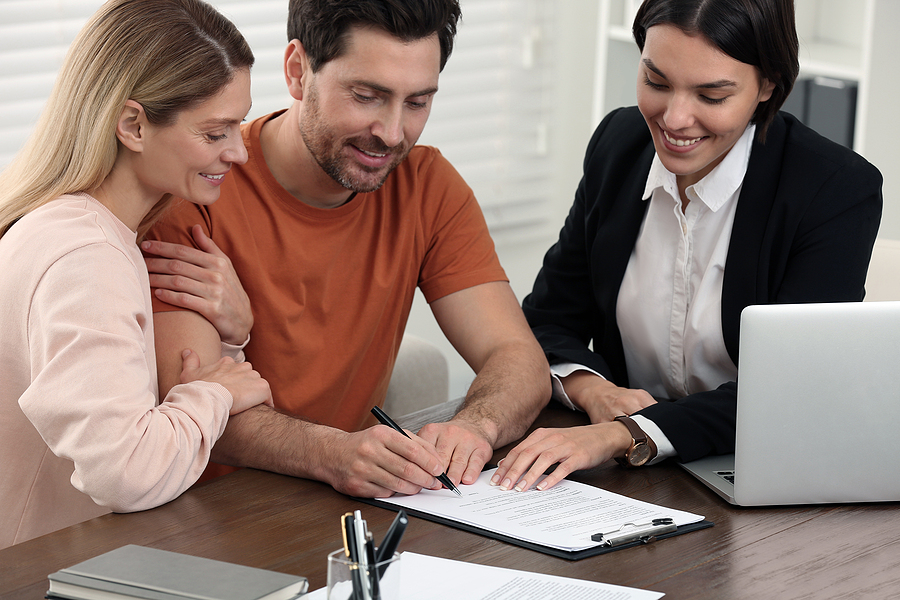 ¿Buscas un nuevo lugar al que llamar hogar?
¡Comience a buscar
casas en venta en Calgary
ahora usando nuestra Búsqueda avanzada, o comuníquese con Camila Roncancio, la mejor agente de bienes raíces de habla hispana de Calgary, para todas sus necesidades de compra y venta de casas!
Benefits to Working With a Spanish Speaking Real Estate Agent - Beneficios de trabajar con un agente inmobiliario de habla hispana
Comunicación clara de principio a fin (Clear Communication From Beginning to End)
Como se mencionó anteriormente, es un trabajo de los agentes de bienes raíces administrar todo lo relacionado con la experiencia de compra o venta de su casa. Comercializar la casa de un vendedor, negociar el trato para compradores o vendedores, mostrar casas a los compradores y comprender las necesidades de cada uno de nuestros clientes es parte del trabajo y sin una comunicación clara y efectiva, corre el riesgo de no tomar la mejor decisión. para su situación única.
As alluded to above, it's a real estate agents job to manage everything about your home buying or selling experience. Marketing a seller's home, negotiating the deal for buyers or sellers, showing homes to buyers, and understanding each of our clients' needs is all part of the job and without clear and effective communication, you're at risk of not making the best decision for your unique situation.

Tenemos una red de otros profesionales inmobiliarios de habla hispana (We Have a Network of Other Spanish Speaking Real Estate Professionals)
Durante el proceso de compra y venta de viviendas en Calgary, trabajaremos con otros profesionales relacionados con bienes raíces en el camino. Prestamistas hipotecarios, abogados, compañías de títulos, inspectores y tal vez incluso contratistas o personal de mantenimiento si está comprando o vendiendo una casa que necesita reparaciones. Por lo tanto, tener un agente de bienes raíces que hable español trabajando junto a usted puede ser un gran beneficio para comunicarse con otras personas involucradas en su transacción. Además, también contamos con una amplia red de otros profesionales de habla hispana en todas estas industrias, lo que permite que nuestros clientes también se involucren directamente en el camino.
During the home buying and selling process in Calgary, we're going to work with other real estate-related professionals along the way. Mortgage lenders, attorneys, title companies, inspectors, and perhaps even contractors or handymen if you're buying or selling a fixer upper. So having a Spanish speaking real estate agent working alongside with you can be a huge benefit in communicating with others involved in your transaction. Additionally, we also have a wide network of other Spanish speaking professionals in all of these industries, allowing our clients to also be involved directly along the way as well.
Negociar el sentido de la mejor oferta para usted (Negotiating The Best Deal)
Las condiciones del mercado siempre fluctúan, pero en un mercado activo, las ofertas y los tratos potenciales pueden volverse un poco más creativos, o quizás incluso complicados. Si se encuentra en esta situación, es imperativo que pueda comunicarse de manera efectiva con su agente de bienes raíces de manera oportuna para que no pierda un trato que tenga más sentido para usted.
Market conditions are always fluctuating but in a hot market, offers and potential deals can become a bit more creative, or perhaps even complicated. Should you find yourself in this situation, it's imperative you're able to communicate effectively with your real estate agent in a timely manner so you don't lose out on a deal that makes the most sense for you.
Meet Camila
Roncancio
Calgary Spanish Speaking Real Estate Agent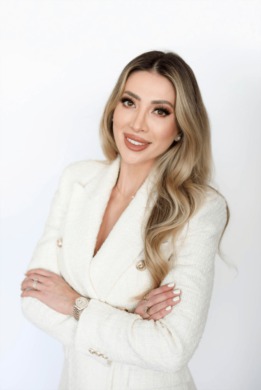 Originally from Bogota Colombia, Camila moved when she was twelve years of age to Montreal with her family. She attended junior high and finished high school in the city of Calgary. Camila earned a degree in sociology at the University of Calgary. This knowledge, coupled with her minor in French, has provided her with valuable skills that she uses daily in real estate negotiations, educating homebuyers and sellers, and effectively marketing her listings. Camila's achievements include working on buying and selling properties and renovating homes with her husband. Prior to entering real estate, she worked for over 5 years with a global land development and investment company. This experience instilled in her the discipline it takes to guide her clients through one of the biggest investments of their lives. Her clients often describe her as detail-oriented, proactive, and reliable. Camila enjoys spending time with her family, exercising, reading, and traveling. Organizations that she has worked closely with include the Calgary Women's Emergency Shelter and the Calgary Catholic Immigration Society. In addition, she supports several great nonprofit organizations, including The Alberta Animal Rescue Crew Society and Ronald McDonald House Charities.