About Calgary's 4 Quadrants
As with any big city, Calgary has its own unique and distinctive areas and neighbourhoods. In Calgary, those locations fit within one of the city's four quadrants.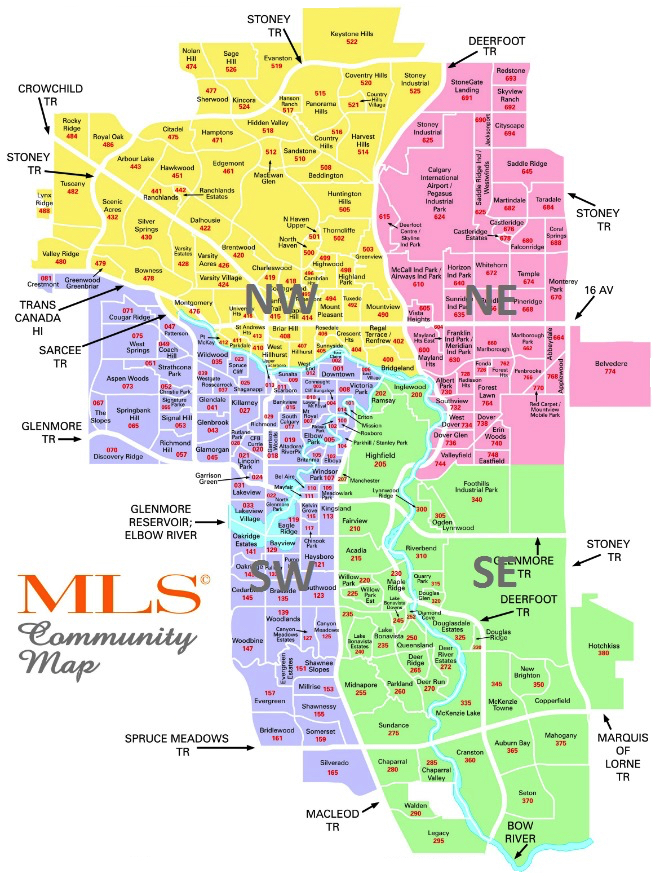 Northwest Calgary
Many of the city's upscale residential neighborhoods are located in Northwest Calgary.
The Northwest Quadrant is also where you'll find the University of Calgary and Canada Olympic Park. The area additionally serves as home to the artistic Kensington Village. Those who want easier access to the mountains often enjoy living in this part of the city.
Northeast Calgary
Northeast Calgary is where you'll find many of the city's older, working class neighborhoods. Some find Northeast Calgary homes to be a more affordable option for first-time buyers. This part of the city is also highly industrial. The Northeast Quadrant contains the Calgary Zoo and Prehistoric Park, plus the convenience of Calgary International Airport.
Southwest Calgary
Upscale communities are just part of the appeal of Southwest Calgary. This quadrant features a number of residential areas and business areas. It's easy to get to the downtown core from the Southwest Quadrant, plus this is where you'll find easy access to the popular 4th Street restaurants and to the 17th Avenue district. Home prices and rent prices do tend to be higher in this part of the city.
Southeast Calgary
Southeast Calgary is where you'll find some pleasant existing neighborhoods, as well as a number of new housing developments. Because most of the large industrial plants and oil refineries are also found in Southeast Calgary, homes here sometimes tend to be lower priced than in other parts of the city. The area is also home to the Saddledome, which is an indoor arena that hosts sporting events and concerts, among other things. You'll find most people do depend on a car to get around this part of Calgary.