Why You Should Use A Realtor When Buying A New Build Home in Calgary
Posted by John Mayberry on Friday, November 17, 2017 at 9:47 AM
By John Mayberry / November 17, 2017
Comment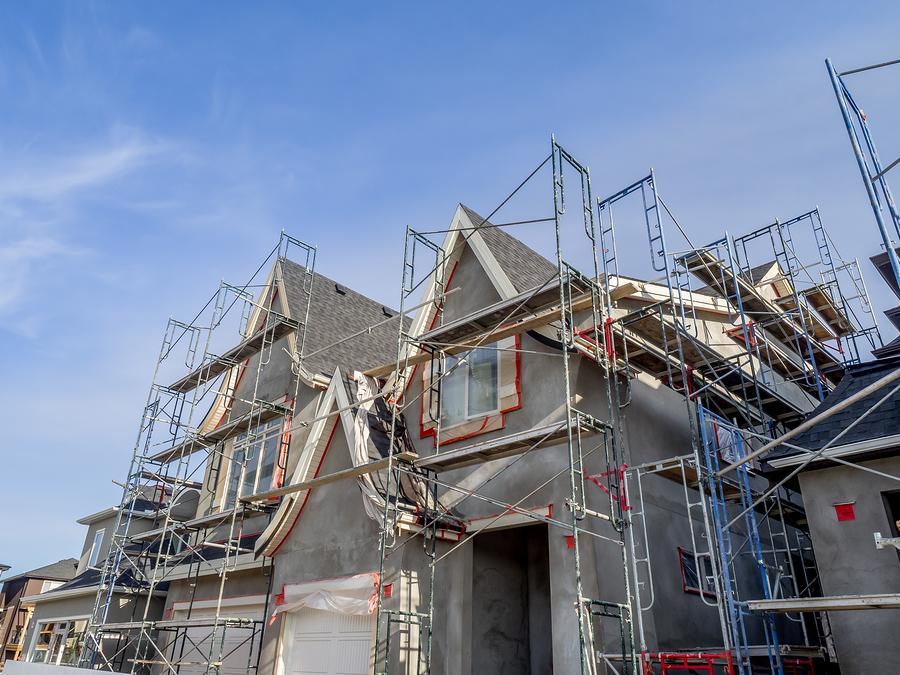 When I was younger it was a bit of a Sunday ritual to go around with the family and see some of the new show homes in the area. I loved going through and finding all the latest gadgets that came with the home. There was always some new design idea being put into practice and new floor layout that was the latest and greatest. One thing that always stood out in my mind was the people that had their offices set up in the garage. I always thought that the garage looked so nice all finished up and that one day I'd love to have one just like that.
Now that I'm a realtor I've come to realize that those sales people are actually representatives of the builder and my not have your best interests at heart. Have you ever tired to negotiate with a sales a person and were told "Unfortunately the list price you see is the best price I can get you".
IF YOU WANT TO SAVE THOUSANDS ON YOUR NEXT NEW HOME BUILD THEN READ ON!!
Here are a few reasons why you should use a licensed Realtor when buying a new build home.
1. There is a myth that when you use a realtor, the builder will charge you more.
-Builders actually like having Realtors bring them clients. The reason being is that we have all kinds of networks that bring clients to our doorstep and then we take them out looking at houses. The builders want us to bring those clients to their homes. In fact some builders even give incentives for realtors to bring their clients through the door.
2. The myth that the sales person is the only one who can sell you a new build.
-Realtors are able to negotiate on your behalf so you don't have to be in those awkward situations. When an offer comes in from a realtor there is more weight behind it and we also have a work a around for when the sales person says the price is the price. We know who to talk to beyond the sales person to get your deal seen by the people who actually make the decisions.
We have been able to get massive discounts and free upgrades for lots of our clients!
3. The sales people are the representatives of the builder.
-Most sales people are fairly nice and more then happy to chat with you. Unfortunately they are more likely to be on the side of the builder because they work for them. As your realtor we are bound to act in your best interests when we are representing you. It's our job to make sure that you're being treated fairly and that your money will go further.
4. The thought that you might have to pay the realtors commission.
-This is completely false. Just like if you were buying an older home our commissions are paid by the selling party. When you buy a new home you won't have to pay any realtor fees.
5. We have an incredible network of vendors that can save you money.
-Like the sales representative at the show home, the vendors that the builder uses are more likely to put the builders interests first. They say that if you use their lawyers etc that you wont have to pay for them which is nice and can save you money. However if ever there is a problem with the build or the builder goes out of business, you have used their representatives and they aren't necessarily bound to care about you. All of our clients get preferred rates when they use our Lawyers, Mortgage Brokers, Movers, Condo Document Review Specialists, Home Inspectors and the list goes on. You will save thousands alone just by using our team of people.
6. The builder says they will sell your home for free.
-This is sometimes true. They will often sell your existing home for free. One of the issues that we see is they try to sell it for less then you could have with a realtor not involved with the builder. The commissions that the builder pays their realtor to sell your home are very little and therefore they aren't willing to put in the same effort and marketing. It takes lots of money to properly market and sell a home, from photos to video and advertising. When you give us a commission for selling your home, you're basically paying us to market and advertise your home. The better the marketing and exposure, the faster your home will sell and for more money, and that means more money in your pocket.
If you are in the market for a new build home or just needing some questions answered, please say hi. We'd be happy to help you navigate through the sometimes confusing waters of a home purchase.
#blog-style#