Top Calgary Neighbourhoods With a Community Center or Clubhouse
Posted by John Mayberry on Friday, September 24, 2021 at 12:05 PM
By John Mayberry / September 24, 2021
Comment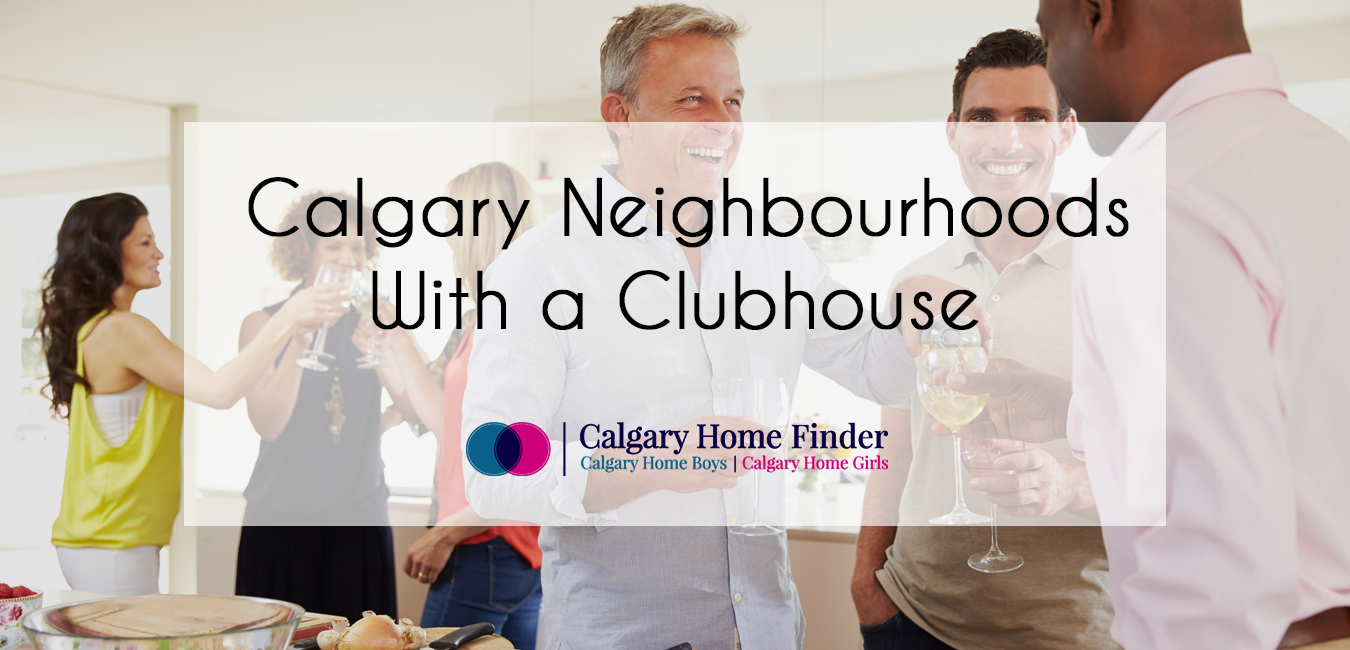 Some of Calgary's top communities are rich with amenities, including some locations with easy access to community centers and clubhouses for gathering with friends, family and neighbours.
Cranston's Riverstone
Cranston's Riverstone is a master-planned community that sits close to the Bow River and Fish Creek Provincial Park. Its location is just part of the appeal. The community also boasts Cranston's Century Hall, which hosts events and gatherings.
View Cranston's Riverstone homes for sale
Seton
Seton is a new, master-planned community in Southeast Calgary. Plans call for the inclusion of an HOA facility and a private park, available to residents of Seton and their guests.
View Seton homes for sale
Rockland Park
Rockland Park is another new community, this time located in Northwest Calgary. Surrounded by a natural setting, the master-planned community offers its own HOA facility.
View Rockland Park homes for sale
Chaparral
The Chaparral community is located in the southeast quadrant, right on the Bow River. Built up around a lake, the community also enjoys a 21-acre park and exclusive access to a lake house with a function room.
Dalhousie
Dalhousie sits on Calgary's northwest side. This established community offers parks, playgrounds, and access to the Dalhousie Community Centre, which serves as a gathering spot for nearby residents.
Sunulta
Home to a mix of single-family homes, condos and apartments, Sunulta sits just southwest of Downtown Calgary. A century-old Community Hall is used as a gathering space, with room for offices, programming and special events.
Copperfield
Copperfield is part of the southeast quadrant. This diverse and vibrant community is also home to three ponds, playgrounds and public space. The Copperfield Community Hall is available for hosting special events. The area is part of the Copperfield-Mahogany Community Association.
View Copperfield homes for sale
Mahogany
The private Mahogany Beach Club is also available for rentals in the Mahogany area. The popular lake community is additionally home to Calgary's largest lake, with two private beach areas, playgrounds, fishing and more.
Deer Run
Deer Run is a residential community found in the southeast quadrant. Close to the Bow River and Fish Creek Provincial Park, the area is ideally located for outdoor recreation. The Deer Run Community Centre offerings programming, facility rentals, a racquetball court, a fitness gym and some meeting rooms.
Cedarbrae
Cedarbrae is another residential community found in Calgary's southwest quadrant. The area is close to Glenmore Park and Fish Creek Park. You'll also find a waterpark, pool, and a hockey arena. The Cedarbrae Community Centre hosts events and gatherings, plus it has a gym that's used for pickleball and more.